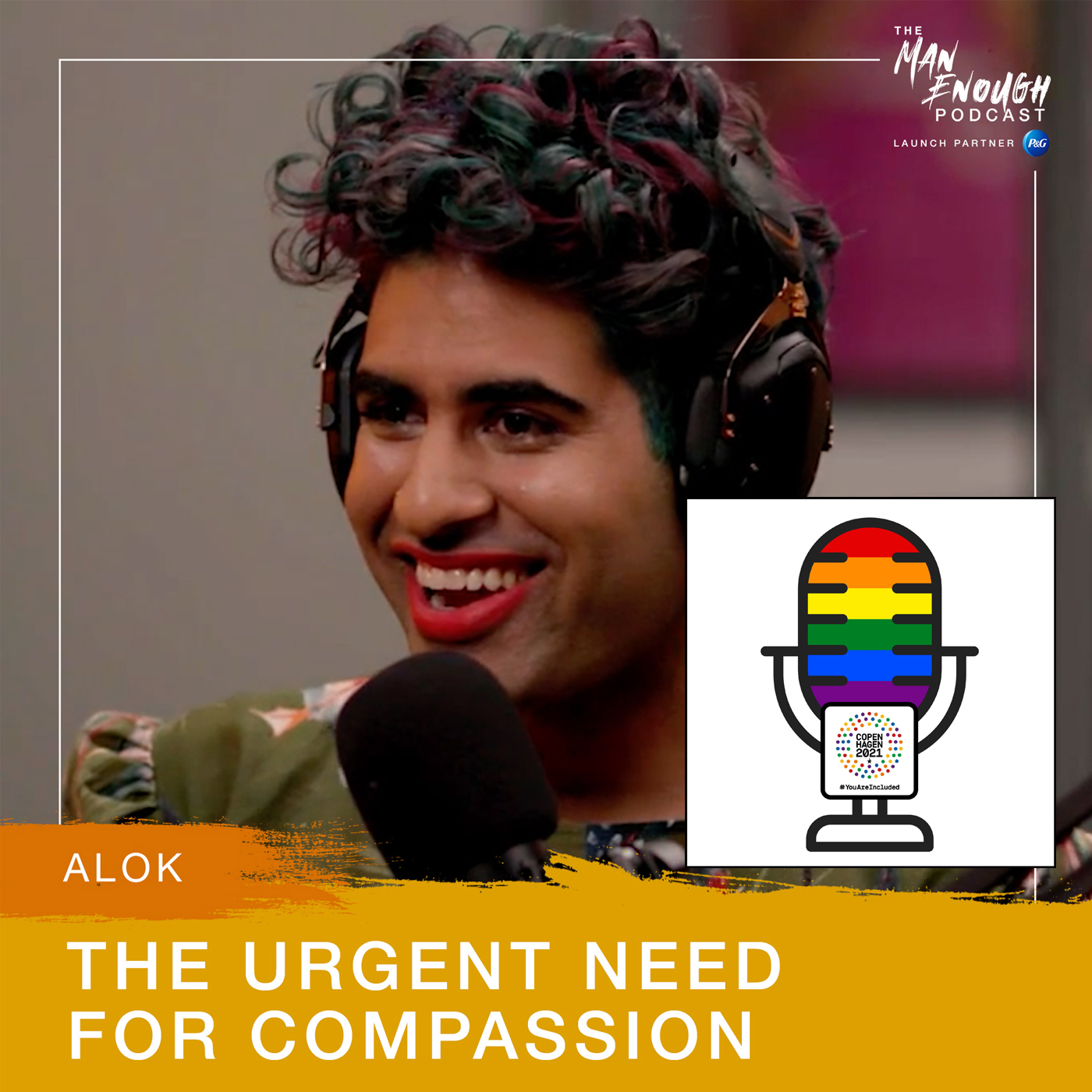 Today's featured podcast is Man Enough, a platform where masculinity is undefined and humanity is embraced. Man Enough is hosted by Justin Baldoni, and co-hosted by Jamey Heath and Liz Plank.
In this episode, they speak to a living source of admiration and inspiration –Alok Vaid-Menon. Alok is an activist, writer, poet, forerunner of the current queering fashion movement, and to many queer people an absolute icon. Understanding intersectionality, feminism, the constructs, systems and aparatuses behind gender and its societal reinforcement and a call for love are all central topics in this episode. 
The episode was originally recorded on July 26, 2021 and distributed by Cadence 13.
Webpages to visit:
WorldPride Pod Stage webpage: www.worldpridepodstage.com
World Pride 2021: https://copenhagen2021.com/
Man Enough podcast: http://manenough.com/podcast
Produced by Bonnier News Brand Studio
Podcast host: Yaël Pool
Production and editing: Pelle Estborn
Web page and graphics Marcus Kilander and Frida Diaz